Vijay Mallya Fined Rs 10 Lakh, Supreme Court Rejects Plea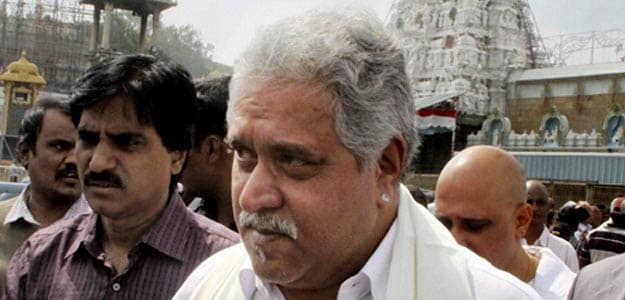 New Delhi: The Supreme Court on Monday dismissed liquor baron Vijay Mallya's plea seeking quashing of criminal proceedings against him in a case pertaining to violation of foreign exchange rules.
A bench headed by Justice J S Khehar also imposed Rs 10 lakh as costs on Mr Mallya in the case.
Earlier, the apex court had issued a notice to the Enforcement Directorate (ED) on the UB Group chief's plea against the Delhi High Court order turning down his appeal for quashing criminal proceedings in a trial court for alleged "wilful" disobedience of summons issued to him by the ED.
The Enforcement Directorate had alleged that Mr Mallya violated the provisions of the Foreign Exchange Regulation Act (FERA) in arranging funds to advertise his liquor products abroad over a decade ago.
The agency wanted to question Mr Mallya in connection with a contract signed in December 1995 with London-based firm Benetton Formula Ltd for promotion of the Kingfisher brand abroad.
Mr Mallya had allegedly paid $200,000 to the British firm for displaying the Kingfisher logo in Formula One World Championships in London and some European countries in 1996, 1997 and 1998.
The money was allegedly paid without prior approval from the Reserve Bank of India (RBI) in violation of the Foreign Exchange Regulation Act norms.
Source: NDTV