Outcomes of 43rd GST Council Meeting, chaired by Hon'ble Finance Minister, Nirmala Sitharaman.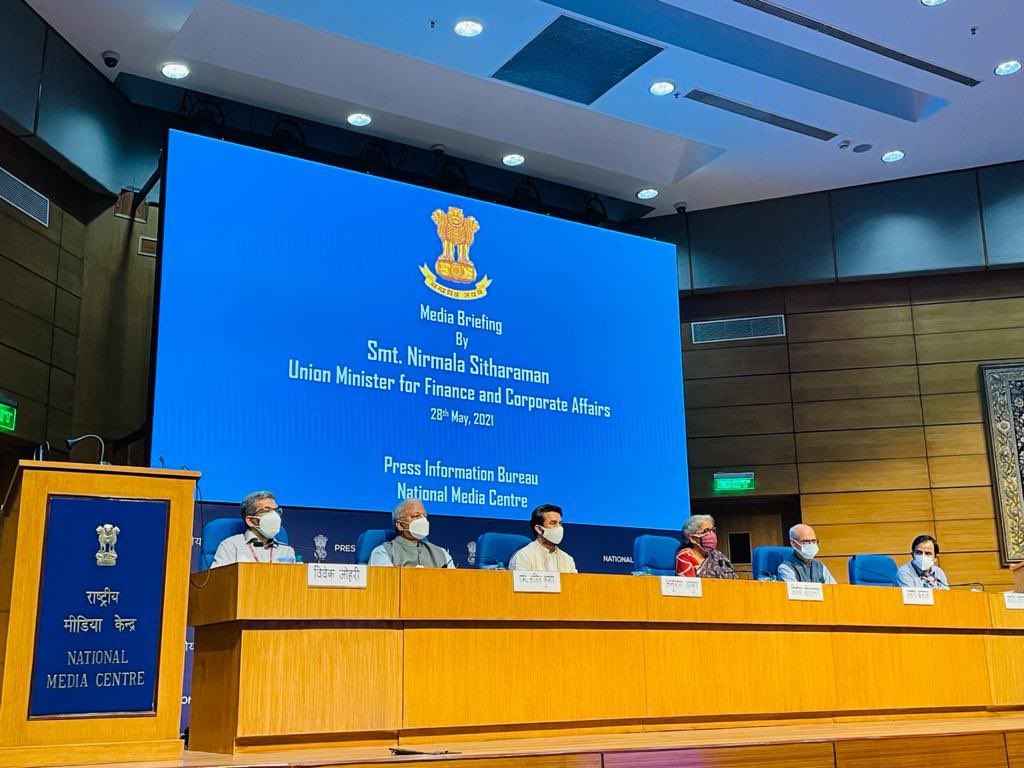 Hon'ble finance minister Smt. Nirmala Sitharaman chaired the 43rd GST Council's meeting (Goods and Services Tax Council meeting) on Friday 28 May 2021. This was long awaited meeting and held after the gap of seven months.
From this meeting where the taxpayers were expecting relief from the late fees and penalties.
Same time, considering the second wave of covid19 pandemic, several states have urged a reduction in GST rates on essential COVID-19 supplies including various medicines, medical devices, and health services.
Key Outcomes:-
GST compensation shortfall estimated at Rs 2.69 lakh cr for FY22
GST Council has decided to exempt the import of relief items till August 31
Amphotericin B has also been included in the exemptions list
Adhoc exemptions have been given for COVID-related equipment
Will Have a Special Session only on Compensation Cess
Amnesty Scheme to Benefit 89% of GST Taxpayers:
Taxpayers can now file their pending return with reduced late fees.
Annual Return filing will continue to be optional for FY 2020-21
Filing form GSTR 9 will be optional for small taxpayers
Media Briefing Video:-
Tweet By GSTSEVA
We humble request @GST_Council to consider following, in upcoming meeting:-
1. Revival & Survival support to MSME
2. One time relief to genuine taxpayers to rectify mistakes
3. Remove/Limit the late fees and charges
4. Encouragement policy for MSME
5. Smooth ITC#GSTAmnesty #gst

— GSTSEVA ® (@gstseva) May 24, 2021
As likely expected to relief to taxpayers. FM announced that taxpayers now can file their pending returns with reduced fees. The benefit for the amnesty scheme will be for approximate 89% of GST Taxpayers.
Annual Return will continue to be optional for FY 2020-2021, there is no further relief announced in this meeting.
Some to the experts and tax association were demanding to relax the provisions related to ITC-(Input Tax Credit) and for Section 16(4) of the CGST Act, 2017 but no announcement related to that.